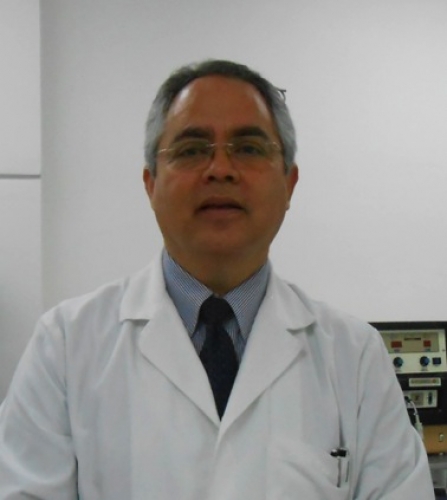 ESCOLARIDAD
Universidad Autónoma De Guadalajara
Aprobación de Examen para  Residencia
Medicas en las Instituciones de Sector Salud
Residencia Rotatoria de Postgrado
Mención Honorífica como mejor Residente
ESPECIALIDAD
Gineco / Obstetricia
Hospital General del Estado en Hermosillo Sonora
1ro de Marzo de 1985 al 29 de Febrero 1988
Reconocimiento Mejor Promedio de la Especialidad
Reconocimiento Universitario U. D. G.
SUB ESPECIALIDAD
Endocrinología Reproducción y IVI
Instituto Valenciano de Infertilidad
Endoscopia Ginecológica
Madrid España    2001    2002
Diplomado Laparoscopia Ginecológica Básica y Avanzada 2004
ACTUAL  
Medico Gineco / Obstetra del Hospital General de Tijuana Baja California 1989 – 2001
Consulta Privada
Director General de Instituto IMER de Baja California
Profesor Adjunto del Diplomado de Laparoscopia en Hospital General de Tijuana.
PUESTOS DESEMPEÑADOS
Profesor Auxiliar en Prepadeutica medica en la Universidad Autónoma de Guadalajara en los ciclos escolar 1981-1982
Medico en Jefe del Centro Medico Ixtepete dependiente de Instituto Jalisciense de Anestesia  Social. Durante el año de 1983
Jefe de Servicio de Gineco / Obstetricia del Hospital General de Tijuana durante el año 1989-1990
Medico Ginecólogo adscrito en el Hospital General de Tijuana B. C.
Profesor titular y jefe del curso de postgrado de la especialidad de Ginecología y Obstetricia desde Junio de 1995 a Febrero 1997
Profesor titular del curso de postgrado del sector salud en Gineco / Obstetricia de Marzo 1998 al 2001
Director Medico de Instituto IMER Baja California de Fertilidad y Endoscopia Ginecológica.
Profesor de curso diplomado de Laparoscopia en centro medico de especialidades de la secretaria de salud de Baja California
TRABAJOS PUBLICADOS
Revista Ginecológica y Obstetricia de México:
Prevalencía y Factores de riesgo, y complicaciones Obstétricas en la adolescente
Volumen 64, Mayo 1996
Fibroma Uterino articulo
Volumen 65, Octubre 1997
Histerectomía total abdominal por Laparoscopia
Noviembre 2003
Libro PAC Anestesia – 2 Libro 9
Educación Médica continúa en Anestesiología
Autor: Hipoalgesia Post-operatoria con opioides neuroaxiles
1ra Edición 2000
Editores Inter.-sistemas, S. A. de C. V
Libro de Gineco-obstetricia México
Autor: Dr. Ahued
Co-Autor: Dr. Oscar Valle Virgen
Edición 2000
Get a free quote from Tijuana Fertility Clinic
Once you click the button you will receive your quote in your email within a few minutes and we will never spam you.